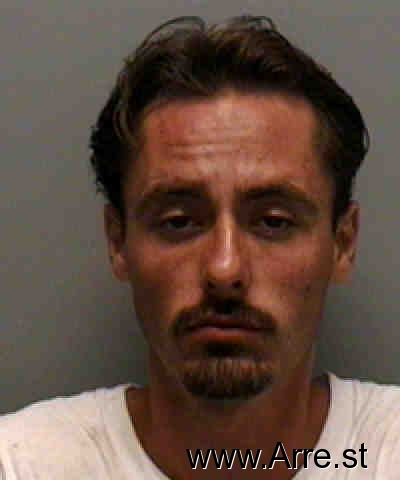 Craig Hunt, was an ex drug addict, who was homeless in Southwest Florida, or 7 years. He was able to afford his drugs, by approaching people on the streets for money, lying to them about a broken belt for a car that didn't exist. He would approach people 24 hours a day, and slept outside on piece of cardboard, on the sidewalk of a church building, near downtown Fort Myers, for years.  Sometimes when he was too doped up, or out of his mind to approach people, he would steal from stores, rather than talking to people in parking lots and at gas stations. On one occasion he was was caught in Lee County, FL, and was sentenced for petty theft, for 4 months. 
While in jail, some younger inmate, started talking about Jesus, and it spurred Craig's interest. So Craig, ordered a bible from the Chaplain to see what this other inmate was talking about, and if the stuff that he was saying about Jesus was really in the bible. This is where it all started. When he picked up the bible, he never put it down. He read the new testament in that jail cell, word by word, verse by verse, and finally realized that Jesus was the Messiah, and that what he did and said was the Truth. 
He realized that, if Jesus was a Liar, or a Lunatic, and he didn't do the miracles that were written, that the disciples would have never died for him. Logically concluding, based on human nature, and understand the laws of conspiracy theories, he deduced that it would be impossible to get 10 people to die for a known lie, and to die for Christ, if he was a crazy Liar. Only later to find that this was called the "Lord, Lunatic, or Liar" apologetic argument (Josh McDowell). 
While realizing this, by the Holy Spirit, Craig gave his life to the Lord, right there in that jail cell, balling his eyes out on his cell bunk. Continuing in his study of the Word, the day Craig finished the New Testament, he got a new cell mate, who heard his story, and told him, "Craig you aren't that bad of a kid, I am going to have my wife come and bail you out!" His new bunk mate, called his wife, and his wife, who he didn't know came and made his bail for $5,000, and he went home that night! (The day he finished reading the last page of the New Testament). Later the charges were dropped too. 
While in jail, he was approached by a gentlemen who was in jail from on a DUI, he had committed a year prior. The gentlemen's name was "Kevin", and Kevin told Craig a story of how since then, he gave his life to Jesus, some Pastors prayed for him to receive the baptism in the Holy Spirit, and he said, "The Spirit came on Him, and be began yelling in tongues!!". Craig believe Kevin, and began praying for the same thing. Craig made a promise to God, "That if you show me that tongues is real, and if you empower me with Power, by your Spirit, I will never stop telling every single person that I see, and everyone as long as I live!"
The Lord honored Craig's prayer, and 3 months after getting out of jail, Craig was baptized in the Holy Spirit, by an evangelist Farrel Kyser, who laid hands on him. He said, "I couldn't get off the ground, I felt so amazing, it was better than ecstacy, heroin, and cocaine all at the same time. I couldn't stop touching my skin, I couldn't even get up off the ground, I was so drunk in the spirit, I couldn't even walk. " 
This was Craig's first encounter with the Lord, and from this moment forward, his eyes were open! He began seeing spiritual warfare in the clouds. He was hearing from God, and began seeing and hearing on a new level. However the attack of the enemy only increased, and Craig fell, temporarily back into drugs again, because, "I didn't know how to fight the devil, all I knew was Jesus loved me". 
Not too shortly after this, he was admitted to the New Life Dream Center, where he was taught the Word of God on a daily basis, and was housed for free in a Discipleship Program for 8 total months, while being taught and raised up under Apostle Gaspar Anastasi. This is where he learned to fight, and gain the spiritual discipline needed to not go back to drugs. From this time nearly 7 years ago, Craig has been growing and standing tall, and consistent in his walk with the Lord. 
Just recently Craig, graduated Encounter Supernatural School of Ministry, and has received his Associates Degree in Biblical Studies, and is now working on his Bachelors' Degree in Bible Studies. He leads the evangelism team at Integrity Church of Naples, under the leadership of Pastor Rob Sparrow, Senior Pastor. Craig also, is the Executive Director of Integrity Houses, Half-way Houses in Fort Myers, FL, that he helped establish for men and women suffering on the streets. 
Three years ago, his oldest son was given back to him, who is now 16 years old, whom Craig now has the full custodial rights, and is in the full time care of. Craig also sees and has been restored to his other son's Alex and Tyler, while giving life to Josiah, and Elijah in the past 2 years.
Craig has founded, and designed, and oversees  www.hisvision.com, www.histexting.com, and ministers on www.lightxplosion.com while working for Integrity Church of Naples, and Smash Solutions an international web design company. 
For more in depth testimonial videos.. click here! 
For a prophecy spoken audibly by God to craig, click here!
27 But God chose the foolish things of the world to shame the wise; God chose the weak things of the world to shame the strong. 28 God chose the lowly things of this world and the despised things—and the things that are not—to nullify the things that are, 29 so that no one may boast before him. 1 Corinthians 1